*PEPTIDE PREP PRO Chelating Hair Complex
4-minute leave-in treatment to clinically reverse hair damage
REPAIRS DAMAGE CAUSED BY

Bleach + Color

Heat

Chemical Services
FREE SHIPPING ON ALL ORDERS OVER £150
How It Works

Proprietary formulation tackles the most extreme metal + mineral buildup to deliver what you need with unparalleled speed, efficiency, and accuracy.
Chelation cocktail

 

- A unique blend of 5 chelators with a range of metal attractions is clinically proven to reduce 7 of the most common metals and minerals from the hair: Calcium, Magnesium, Copper, Zinc, Nickel, Cadmium, Lead.
Antioxidant Peptide

 

- Our antioxidant peptide blocks oxidative reactors and neutralizes metals in the hair for double the protection against reactive damage.
Soapnut

 

- Inspired by biological design, this cleansing agent found in nature works as a powerful surfactant.
Key Benefits

Remove mineral + metal buildup in just 4 minutes

 

- A concentrated cocktail of chelators targets 7 of the most common minerals and metals, for a deep demineralizing refresh in minutes. No mixing and no extra rinse needed.
Resets hair for optimal chemical and color services

 

- To ensure even color + lift, reduce streakiness and hollow spots - and prevent unexpected chemical reactions.
Revive color vibrancy

 

- Improves color vibrancy and reveals true hue before and between chemical services. Removes any brassy green pigments and discoloration from mineral and metal reactions.
Restore natural texture + bounce

 

- Draws out even hard-to-budge mineral deposits that cause buildup and weigh hair down.
Repair enhancer

 

- Clean, demineralized hair paves the way for the K18PEPTIDE™ to deliver a more effective repair treatment.
Ingredients:
Water (Aqua) (Eau), Polysorbate 20, Carnosine, Trisodium Dicarboxymethyl Alaninate, Sodium Phytate, Sodium Gluconate, Tetrasodium Glutamate Diacetate, Tetrasodium EDTA, Gluconolactone, Sodium Carboxymethyl Inulin, Sapindus Mukorossi Peel Extract, Lactic Acid, Sodium Benzoate, Calcium Gluconate, Fragrance (Parfum), Benzyl Salicylate, Hexyl Cinnamal, Limonene.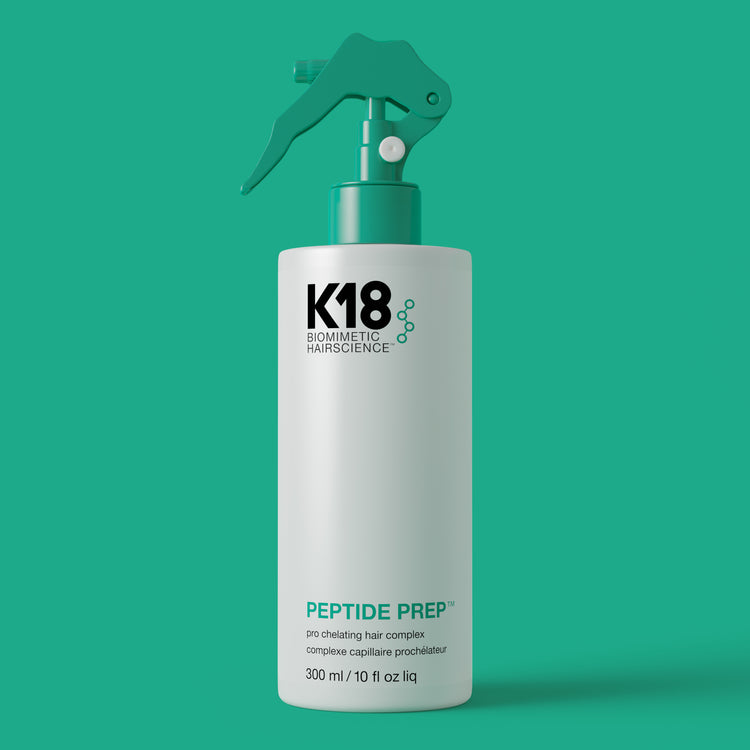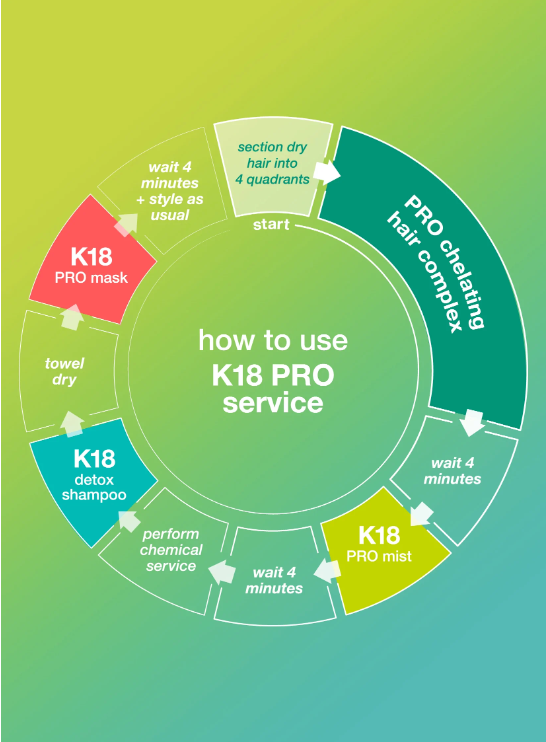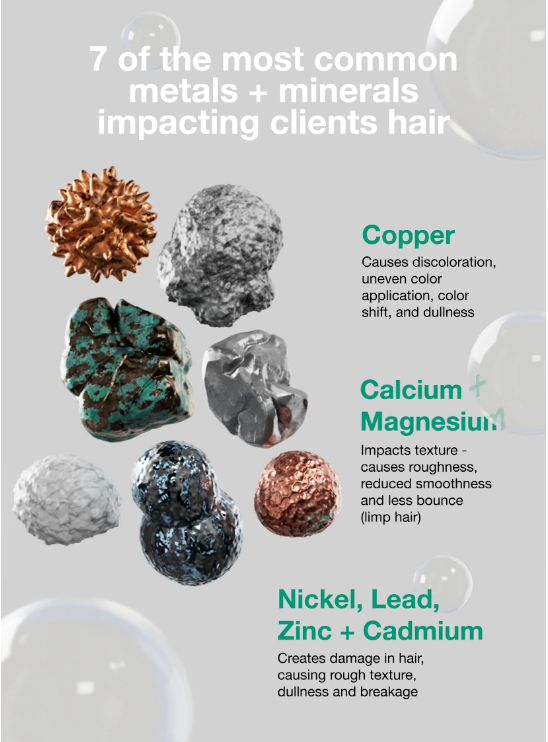 what you can expect by damage type






backed by science, loved by stylists
Our community of stylists and colorists believe K18 is liberating hair—no matter the hair type or generation.
"K18 allows me to go everywhere I want to go with my color work and the end result is my guests get to be bright and shiny and healthy."

– Christine Thompson, Director of Color at Spoke & Weal
have questions?
we have answers.
how does k18 work?
When hair gets damaged, the polypeptide chains (keratin chains) that make up the inner structure of hair strands become weakened and break. For context, there are billions and billions of polypeptide chains (keratin chains) in a single strand of hair. When these are damaged, hair's core structure responsible for elasticity and strength becomes compromised and as a result it loses its resiliency and shine—or the look and feel of healthy hair.After spending a decade in the lab scanning and testing all amino acid sequences across the entire keratin genome that makes up human hair searching for a breakthrough, we discovered one unique sequence (a bioactive peptide) that brings damaged hair back to its original, youthful state. This is our K18Peptide™.
what is the k18peptide™?
Our patented peptide is a unique sequence of amino acids that travels deep into hair's core structure to fit in and reconnect broken polypeptide chains (keratin chains) responsible for hair strength and elasticity. An Analogy: When building proteins, the order of the amino acids determines the kind of protein and its properties, much like the way letters are arranged to make meaningful words and sentences. In the same way the order and where each word sits in a sentence leads to its overall meaning, K18 is the magic word that fits right in, integrating itself with the keratin chains as the hair recognizes it as a natural building block.
why should i skip conditioner?
K18 is most effective on clean, towel-dried hair. Conditioners use silicones and conditioning agents that form heavy coatings on hair, preventing our peptide from reaching the broken polypeptide chains deep inside hair's inner layer.
i noticed there's alcohol in the formula, isn't that bad for you?
We like to keep our formulas minimal, only using the exact amount of ingredients needed to get the peptide where it needs to go. Our unique blend of 3 alcohols function to open up the hair cuticle so the K18Peptide ™ can penetrate the inner most layer of hair, reaching the broken polypeptide chains (keratinchains). Here the alcohol serves as an agent to optimize the hair environment for K18 to work on a deeper level.
when should i expect to see results?
You will start to see stronger, softer, healthier hair after just one use.
with just one salon treatment hair is restored to
* Results observed in a clinical study while using mist and mask as part of a bleaching treatment. Results may vary depending on hair type, quality and history.
the more damaged the hair, the more dramatic the result


*Results observed in a clinical study. Results may vary depending on hair type, quality, and history.
renews strength, softness, smoothness, and bounce
K18 strengthens hair's core structure, restoring damaged curl patterns and leaving strands looking and feeling like new.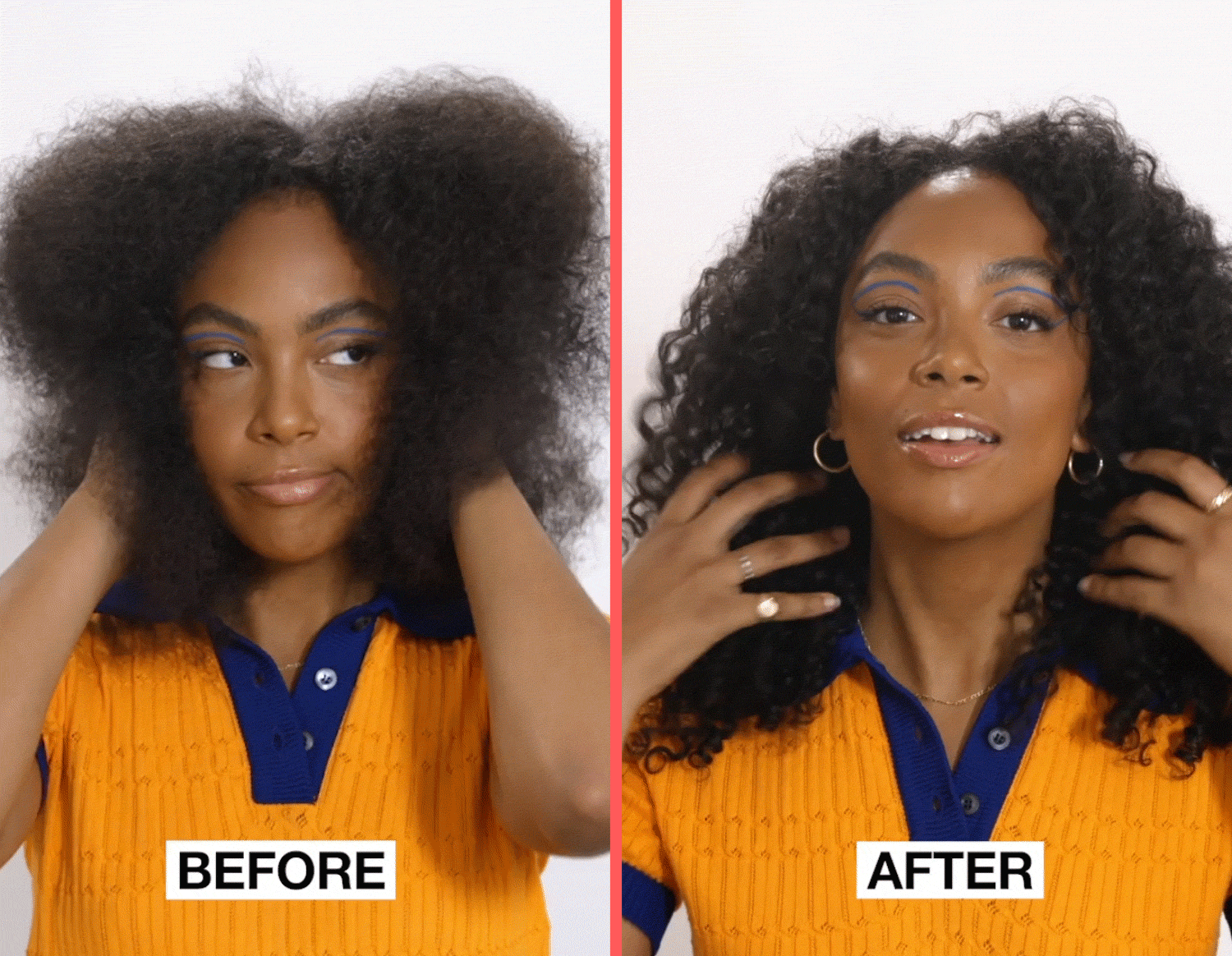 Kk18 strengthens hair's core structure, restoring damaged curl patterns and leaving strands looking and feeling like new.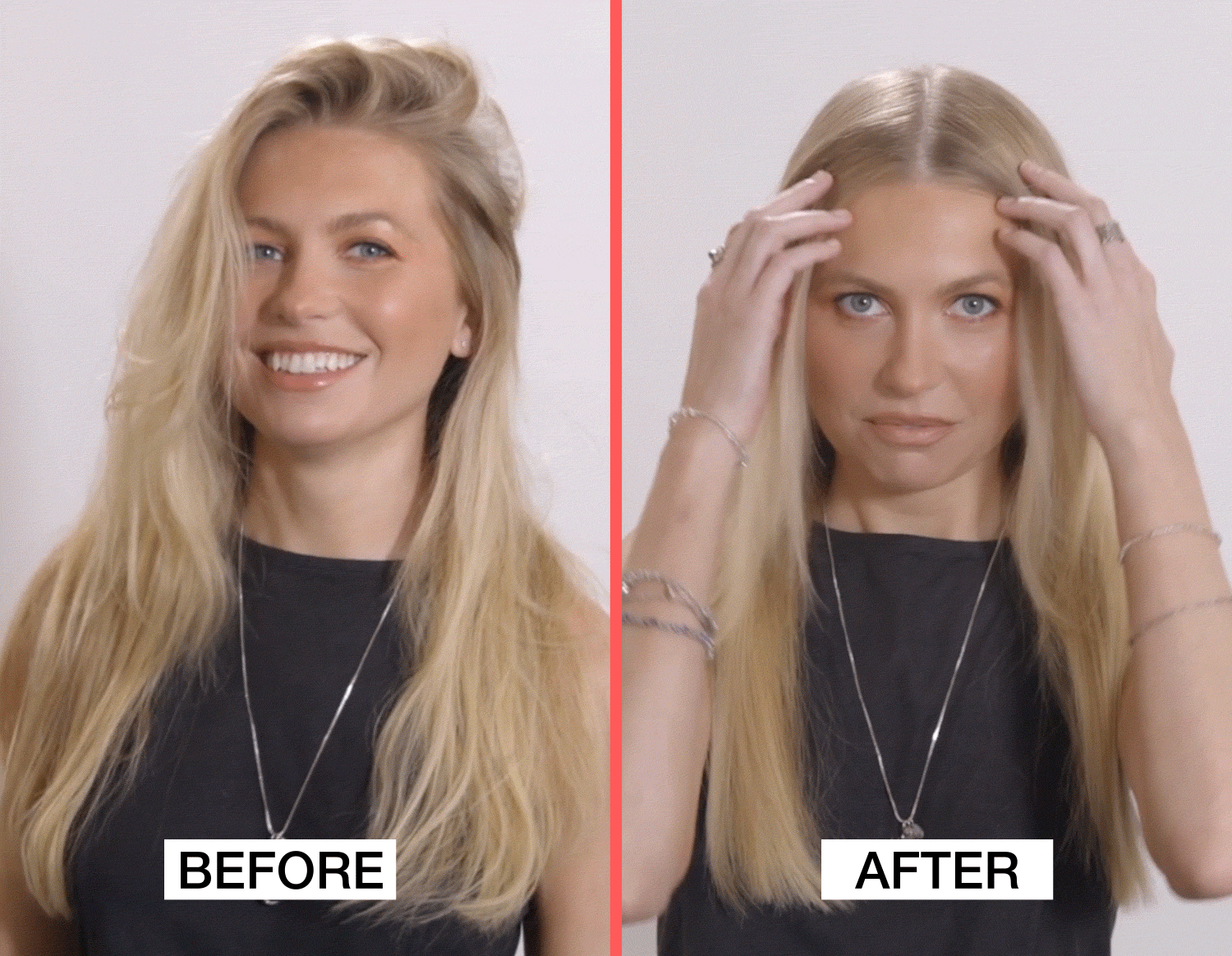 K18 strengthens hair's core structure, restoring damaged curl patterns and leaving strands looking and feeling like new.